2735 W Houghton Lake Dr, Houghton Lake, MI 48629, USA
we stopped into the houghton lake store a few months back and spoke with a salesman named james we let him know we just wanted to look around and get a feel for things and would look him up in an hour or so with questions etc. after we were set on a unit and upon looking for james we over heard a conversation that ended up being about my wife and I with james and another employee on how we were time wasters and couldn't afford anything anyhow and how he picked that right off due to the truck we pulled up in.
furious my wife and i just walked out. we ended up at tri city rv and made our purchase of a new 5th wheel and they even gave us recommendations on the new dodge 3500 4x4 pick up we bought . very friendly people at Tri city rv we highly recommend them.
we are now full timers and live it. we have never and will never step foot into another camping world.
Product or Service Mentioned: Camping World Sales Representative.
Reason of review: Poor customer service.
You May Also Like
Camping World
"We bought a 27' Jayco 5th wheel which after 2 outings we wanted to gave a handful of items looked at. We took it back to have warranty work done..."
Read more
Camping World
"we purchased a 2015 Jayco pinnacle fifth wheel from Camping World Madison WI in March 2016. We took out the extended warranty because it was a used unit. We took..."
Read more
Camping World
"My name is John L. Holloway,(good sams # 835727363) I purchased a 2016 Black Rock on 11 June 2016 from the Idaho Falls Camping world. And have yet to have..."
Read more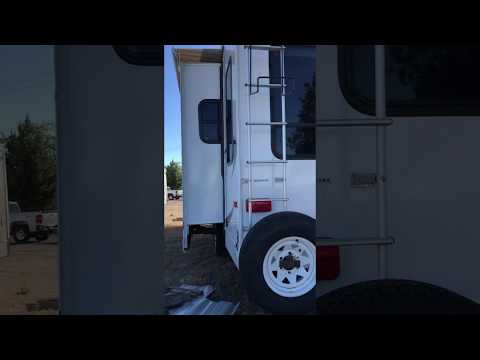 Camping World
"We are having a major problem with our 2012 CTF 325RL Coleman Fifth wheel that we bought new.We took it to a local repair shop which..."
Read more
Partsgeek
"I have ordered a part for my 2006 Audi which end up a wrong part when I received it. I sent them a ticket to inform them about the situation..."
Read more
Donald Trump
"75% of the island of Puerto Rico is still without electricity and drinking water. The liar in chief tweets away distractions as the indictments finally start closing in. He's destroying..."
Read more
Sears
"Sears was my favorite store for ever, "UNTIL NOW" we purchase stainless steel appliances with extended warranty, Fridge door by Kenmore Elite top hinge give up, I called Sears warranty..."
Read more
Craftmaster Furniture
" Purchased a leather sofa and reclining chair from locally owned furniture store - total spend $2400.00. The leather furniture was Craftmasters "Encore" line. The salesman told us this was..."
Read more
Thank You for Your Reply!
We are processing your message. At the meantime, you can review all your communications with review authors.
Go to private message tab →