Today, 10/19/17, My husband and I went to Campingworld because I really wanted to purchase the M33 Mallard Travel Trailer. Well, when we were there previously, the finance manager gave my husband a piece of paper with the numbers that he supposedly ran and the numbers were off.
My husband decided to leave because they were closing and I was still healing from surgery. So we went back today to take pictures of the papers that were listed in the trailers to show them that their numbers were off by $2000 and that giving my husband a supposed $500 military discount only to add on $499 was really only giving him a $1 discount and that was insulting in itself. My husband went in to speak with them first about the numbers. When they kept giving him the run around like their numbers were right I walked back in to explain to them exactly what was wrong.
First of all, the associate Luke walked out with who we thought was the finance guy but was actually the manager, Kevin. The manager shook my husband hand totally disregarded me. My husband had to introduce me in order for him to acknowledge me. Then it only got worse.
He told my husband that he didn't care what the paper said in the camper that the amount that they set to sell it was the amount they chose. See I intervened because we were standing in the middle of the showroom with people watching and he was talking as loud as he could. I stopped him and asked him to lower his voice and talk to us and not everyone in the showroom. Why are we standing in the middle of the showroom talking about money???
Then I proceed to tell him that he incorrectly priced the trailer for 42,459 as the beginning price instead of the $40,959 which was listed in the trailer. So he said that it is MSRP, that is what the manufacturer thinks that it is worth. I asked him if they overprice all of their travel trailers because I have never known anyone to sell something for OVER the MSRP price, especially when you are using that as a starting point in a 25% off sale. Also if, they did not go by it then why would they advertise the $40,959 price inside the trailers?
He proceeded to be disrespectful to me and say that he does not care what the price said in the camper. Like I told him, my husband only came back because he knew that I loved the M33 so he wanted to work with them to get it. We just wanted to be treated right and fair.
We were not asking for a handout, just for him to look at the numbers and if he would have he would have seen that we had the correct down payment for what was advertised. We will NEVER shop at Campingworld again and I will make sure to spread the word throughout the military community!
Review about: Camping World Manager.
Reason of review: Poor customer service.
Preferred solution: Banned from military sales!.
I liked: Products.
I didn't like: Disrespect for customers, Misleading advertisements, No supervisor to supervise the supervisors.
You May Also Like
Camping World
"On 2/15/2017 the transfer switch on my Diesel Pusher RV went out. I brought my RV to Camping World-Woodstock Georgia for repair/replacement. The total charge for replacement of the transfer..."
Read more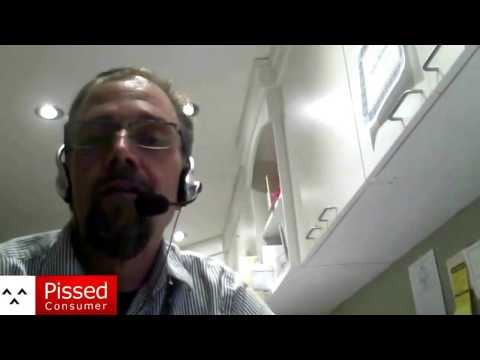 Camping World
"In September 2016 I purchased a 2017 Fuzion 420 at Camping world in Council Bluffs Iowa. I had purchased parts for my Country Coach from them and didn't have issues..."
Read more
Camping World
"We bought a 27' Jayco 5th wheel which after 2 outings we wanted to gave a handful of items looked at. We took it back to have warranty work done..."
Read more
Camping World
" My husband is 82 and I am 67, and we had planned on enjoying this summer and fall while seeing the country. Who knows when we will be able..."
Read more
Jennifer Convertibles
"Jennifer Convertibles - Defective sleeper sofa that Jennifer will not take back..."
Read more
Rooms To Go
"The Cindy Crawford Home Van Buren Burgundy 8 Pc Leather Sectional was purchased April 2015. The stain on the leather is rubbing off. This recliner has very light use. We..."
Read more
3teewolf
"Like other I buy a Joan Cornella poster for the amount of $25.94 (including fee for international delivery) following a facebook ad I never receive the product, contact the customer..."
Read more
Loxa Beauty
"Don't buy from Loxa Beauty!!!! I ordered a specific flat iron that is hard to find. They kept shipping me one that is very similar in name but the product..."
Read more
Thank You for Your Reply!
We are processing your message. At the meantime, you can review all your communications with review authors.
Go to private message tab →