Update by user Jul 11, 2017
Golden/Denver Camping World finally got the camera about June 27 - weeks ago. They made an appointment for us to bring our motorhome in, and after a week of not hearing from them, we went in on July 3 and were informed that it hadn't been looked at yet!
We were told that all appointments are "Drive in to park" appointments, and the clerk didn't know when it would be seen. We were told on the 6th, that it would be ready by July 11 (today). Today we went in again, and were told that Houston had ordered the wrong part!!
They said they had ordered it from Jayco for overnight delivery. Here we are 2 months since we brought our band new motorhome home - and we haven't been able to use it yet!
Update by user Jun 13, 2017
Houston finally ordered the camera on June 2 - over three weeks from when we purchased the home. He promised he would order it right away - I took "right away" to mean May 11. He knew about it May 10 (or earlier - who knows).
Original review posted by user Jun 01, 2017
My husband is 82 and I am 67, and we had planned on enjoying this summer and fall while seeing the country. Who knows when we will be able to?
HORRIBLE - these people look you in the eye and sweetly lie, lie, lie! We bought a brand new 2017 Jayco Melbourne 24K on May 11, 2017. We are from Colorado, and we flew in to pick it up and drive it home. First of all, I believe either they had rented it out, used It as a demo, or the driver who brought it from the manufacturer lived in it.
I believe this because of the condition of the motor home, the fact that the zipper on pouch holding all the manuals was destroyed, and in that pouch was a paper that said, "Restart Warranty." The warranty is only starts at the first sale, or if it is used as a demo. It was dirty, there was waste in both the gray water tank and the black water tank both. Three different times they promised to clean the floor, which was filthy and damaged. The back camera was broken - which they promised to order and overnight to the Camping World in Colorado.
They haven't. The accordion door was damaged, the stabilizing jack wasn't working, and the floor was damaged in the bathroom - the linoleum had lifted. They were so nice to our faces, and said they had cleaned the floor - they never did. They said they had fixed the stabilizer jack - they did NOT.
They said they fixed the accordion door - it is still damaged. They did staple down the floor in the bath. We still don't even know if the camera was ordered. Matt Clark in service has promised to give me the tracking number or ETA several times, but I still don't have it.
I'm going to contact Camping World Headquarters, Jayco - the manufacturer, the Better Business Bureau, and Camping World in Golden. Could I call this Elder Abuse?
Elder abuse -- the mistreatment or exploitation of senior citizens -- can take many different forms. Instances of elder abuse range from the infliction of physical harm to the use of fraud or coercion to extract financial or material gain from vulnerable seniors
Product or Service Mentioned: 2017 Jayco Melbourne 24k Rv.
Reason of review: Damaged or defective.
Monetary Loss: $1000.
Preferred solution: Let the company propose a solution.
Camping World Houston

Camping World in Katy Texas
Company wrote 0 private or public responses to the review from Jun 01, 2017.
You May Also Like
Camping World
"Purchased 2017 Volante less than a month ago and already it leaks around two windows. New material smell immediately has turned to funky, sour, wet odor. I'm anxious to see..."
Read more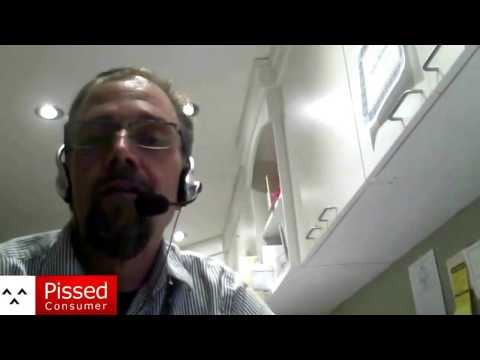 Camping World
"(Big Mistake) First it had blotches on the skirts, the camera monitor was missing, the latch was gone from the shower door was the visible items...."
Read more
Camping World
"My toyhauler has a sofa made by Lippert sold through CW. The material has completely fallen apart. Lippert doesn't care. Their customer service was no help. This is a $2200..."
Read more
Camping World
"In May of 2015 I purchased a brand new 2016 Thor Chateau camper from Camping World "Chicago" which is actually in Wauconda, IL. I should have heeded all the red..."
Read more
Helzberg Diamonds
"In April i bought my fiancee an engament ring from Helzberg. Its 14k white gold diamonds and blue sapphires. It after taxes was $3064.00 i lost my job do to..."
Read more
Rooms To Go
"Two years ago I bought a leather bonded sleeper sofa from Rooms to Go. Since then the leather gradually began to strip off the sofa. In early July I went..."
Read more
Ebay
"We had a complaint from a customer of ours who claimed to have bought something from our ebay shop and it hadn't arrived after 2 months. We don't have an..."
Read more
Ebay
"FEEDBACK EXTORTION ? THIS IS WHAT I WROTE ON EBAY FOR AN EBAY SELLER THAT TRIED TO EXTORT ME FOR MONEY ( WHICH IS AGAINST EBAY POLICY ) Also ebay..."
Read more
Thank You for Your Reply!
We are processing your message. At the meantime, you can review all your communications with review authors.
Go to private message tab →